Who We Are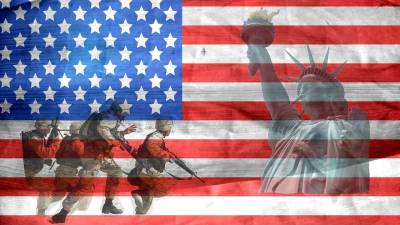 We are a group of people who believe in:
personal responsibility,

limited government,

free markets,

individual liberty,

a strong national defense

honoring and supporting our Veterans, and

sanctity of 2nd Amendment's recognition of the right for people to defend themselves, their families, and their property.
And… we take pride in our work providing professional Quality Management Support Services.
Our Team
All of our team members are:
certified QMS Auditors who contract with QMS Certification Bodies (CBs) or have done so in the past; or

have significant experience as a Quality Manager who has implemented a compliant QMS and hosted multiple CB audits; and

hold a Lean or Lean Six Sigma Green or Black Belt; or

have significant applied experience in using Lean or Lean Six Sigma tools
In addition to Richard Randall (Based in NE Texas), our team includes:

Gabriel (Gabe) Martinez (Based in So. California)
Born and raised in Denver, CO, Gabriel (Gabe) Martinez practically grew up in the Contract Manufacturing industry. At the age of 18 he entered the workforce straight out of high school. With an acute eye for detail and effective communication skills, it didn't take long for him to find his way into the realm of Quality as a mechanical inspector. He continued to work his way through the ranks while acquiring certifications as an ISO 9001 and AS9100 Lead Auditor, as well as earning certifications in 6 Sigma and Lean Manufacturing. In 2006 he secured a Quality Management position at an ISO 9001 certified contract manufacturer with 70 employees. After becoming accustomed to a small business ISO 9001 Quality Management System, Gabe sought out to challenge himself further by transitioning to an ISO 14001 OEM company with 120 employees, and eventually on to managing AS9100 certifications for other small businesses. In 2016, he accepted a Quality Assurance Manager position at an OEM manufacturer that had just secured a high-value Government contract with the United States Army. It's here that Gabe was able to build the company's QMS from the ground, up while Managing Quality simultaneously for 2 different companies under 1 ownership. This provided an opportunity for Gabe to refine his skills further by navigating complex Government Contracts and transitioning into Program Management. He is still employed as a Director of Quality Assurance at an aerospace composites company while providing Project Management and Quality Management Support Services to small business manufacturing companies.
Lynn D. Cuperus (Based in Richmond, VA area – covering the East Coast region)
Holding a Bachelor Business Administration from National University, San Diego, CA, Lynn is a:
RABQSA Certified ISO 9001:2015/AS9100:2016 Aerospace Auditor

ISO 27001:2013/2022 Certified Lead Auditor

ISO 13485:2016 Certified Lead Auditor

NQA-1 Certified Lead Auditor

Registered Practitioner for CMMC
Lynn is also a member of:
SAE G-19 Committee

ASQ

AIAA

SAE
Experience also includes twenty-five plus years of increasing responsibility in Operations, Mission Assurance and Regulatory Affairs including NASA, DoD, DoE, FDA and ISO9001/AS9100. Lynn has successfully designed and implemented fully compliant Quality Management Systems for aerospace, medical device, and pharmaceutical companies. Other management duties have included:
Operations Planning and Budgeting

Supply Chain Development and Management

Quality engineering

Manufacturing engineering

Budget development

MRB/NCR, failure report board

Configuration Management

Production control

Developing and teaching quality topic courses for NASA STEP program

Continuous Improvement including Lean and Six Sigma

Implementation and maintenance of management system for certification and regulatory/statutory requirements conformance
In order to maintain her Lead Auditor status in good standing, Lynn has been contracting to perform 3rd party audits for NQA, USA since 2012. These standards include ISO 9001, AS9100, and ISO 13485. Additionally, Lynn has implemented ISO 27001 compliant cyber security systems and CMMC-compliant systems at multiple organizations.