What We Do
We are a professional service provider specializing in implementing and maintaining ISO 9001, AS9100, AS9120, or ISO 13485 compliant Quality Management Systems for clients who are required or have a 3rd Party certification. We manage every aspect of the Quality Management System (QMS) Certification, including interacting with the Certification Body (CB). We can do this because, unlike consultants who make recommendations or suggestions, we act at the direction of your management to implement and maintain your QMS.
Most businesses already outsource activities to multiple professional service providers. For example: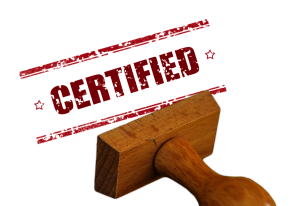 Accounting/Bookkeeping (Finance)

Calibration Services

Human Resources & Payroll

Information Technology (IT)

Legal Services (Attorneys)

Maintenance Services

Marketing and Advertising

Testing Services
Outsourcing makes sense because it frees management to focus on its core competencies (i.e., what it does best). And outsourcing to companies who are experts in their field provides management with confidence that those activities are being performed efficiently and effectively.
Now imagine being able to outsource the activities necessary for ISO 9001, AS9100, AS9120, or ISO 13485 QMS Certification to a team of experts. We effectively become a member of your team.
EVERY company has a quality management system (QMS). Whether formal or informal, it exists. The QMS certification process is a separate, bureaucratic activity. An analogy would be that driving an automobile is completely different from obtaining and maintaining a vehicle's License Plates and a Driver's License. While the "Certification Management System" overlaps the QMS, obtaining QMS Certification requires knowledge, skills, and abilities that most Micro, Small, and Medium-size companies lack.
Having extensive experience in both Quality and the QMS Certification Process, we provide the QMS Support needed for your business to achieve and maintain QMS Certification.
Our Value Proposition
According to PayScale.com (01/23), a Quality Assurance Director in the United States earns an average salary of $118k (without considering $9k in FICA tax + benefits). And that assumes that you can find one. According to the U.S. Bureau of Labor Statistics (BLS), as of Dec. 31, 2022, there were 11.0 Million job openings.
Most micro (≤10 employees) and small (11-50 employees) companies only need a part-time Quality professional to develop, implement and oversee the QMS along with achieving and maintaining their QMS Certification. So rather than over-burden existing employees (possessing little or no quality experience) with those added responsibilities OR hiring a Consultant to train & guide your staff through the unfamiliar process of achieving QMS Certification, it makes sense to outsource these tasks to an experienced Quality Manager / Specialist on an as-needed basis… until such time as a full-time Quality Assurance professional can be justified.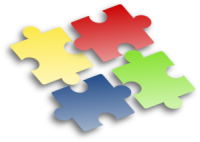 Due to their extensive knowledge, skills, and experience, our team members are able to accomplish QMS implementation and certification with far greater efficiency and speed at only a fraction of what a full-time Quality Assurance Director would cost your business. Also, much of the QMS development and implementation can be performed remotely/virtually.
While medium-sized companies 51-500 employees) typically have a formal QMS in place, they often lack personnel with the knowledge, skills, and experience to efficiently manage the QMS Certification Process. Contracting us to provide a part-time Quality Specialist to manage your QMS Certification process allows your existing Quality staff to stay focused on their day-to-day activities (and your customers) without the annual distraction of preparing for and hosting 3rd Party Audits.