Table of Contents
Warning
: Undefined array key 1 in
/webroot/r/i/richa010/primary/www/lib/plugins/note/syntax.php
on line
103
Consulting Services
Implementing a recognized Quality Management System (QMS), such as ISO 9001 or AS9100, and achieving quality system certification or accreditation has become a market differentiator for some customers. and is occasionally a customer requirement. Ultimately, if obtaining quality system certification or accreditation is required in order to bid on work, Richard Randall can help you achive that object.
Richard C. Randall excels in assisting personnel at small and mid-sized companies quickly and economically implement a quality management system that leads them to successful ISO 9001 or AS9100 quality system certification / ISO 17020 or 17025 accreditation.
Most small and mid-sized companies can complete this process and be ready for a 3rd party audit in as little as 2 months (for ISO 9001:2015). However, the actual timeline varies depending upon several factors, such as:
Whether the company has a Quality Management System - or parts of a system - already in place.

How much time personnel can devote to working on the Quality Management System (QMS) implementation.
For all ISO 13485 & ISO 14001 consulting and training, we refer clients to Todd Crowder at
Velocity 360 USA
Fees
Standard consulting fees are $1,600/Day + actual Travel & Living expenses.
---
Primary Implementation Tasks
While the initial QMS development and implementation can be approached as a "project", once it is fully implemented, it must be maintained. The primary implementation tasks include:
Develop any documentation and ensure that all records are being generated - as required by the QMS Standard (e.g., ISO 9001, AS9100, ISO 17020, ISO 17025);

Train employees in their responsibilities relating to the QMS;

Perform Internal Audits and Management Reviews;

Develop quality objectives and ensure that the QMS consistently produces measurable improvements;

Achieve ISO 9001 / AS9100 quality system certification or ISO 17020 / ISO 17025 accreditation.
When special skills are required, Randall will work with management to find the best "fit" for the organization. And where a situation warrants, assign a member of his team who is more experienced in the client's specific industry/needs.
Establishing Metrics
Most QMS standards (e.g., ISO 9001, AS 9100) require the monitoring, measuring, and analysis of data demonstrating that the processes are "effective" in achieving "planned results". So many companies use the "implementation" stage to:

"What is not measured, is not managed."
~ Joseph Cubby
Identify "core" processes,

Determine the "measurable objectives" that demonstrate whether each "core" process is "effective" in its role to achieve compliance with customer requirements, and

Begin gathering metrics data (e.g., "Product Quality", "On-Time Delivery").
Where a process is found not achieving its objectives, the company must implement actions necessary to improve the performance of that process - leading to it fully achieving its objectives.
Certification/Accreditation Body Selection
For those clients who have completed their QMS implementation, Richard Randall offers the following services at NO additional cost:
Assistance in evaluating and selecting an appropriate 3rd party Certification/Accreditation body

Assistance in negotiating a quote from the selected Certification/Accreditation body
The cost of registration is primarily based upon (1) the scope of registration/accreditation, (2) the number of employees affecting quality, and (the number of employees performing an identical job function in the same process. Not knowing how the registrars calculate their fees can be a costly mistake.
While the base cost of certification/accreditation is generally competitive among all Certification/Accreditation bodies, there can be some significant "hidden" costs. For example, selecting a Certification/Accreditation body with local auditors can eliminate airfare and hotel costs. In some cases, it is more cost-effective to utilize a locally based Certification/Accreditation body. In other cases, a large national or international Certification/Accreditation body has more local auditors.
Certification/Accreditation Support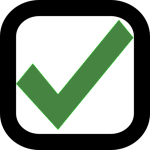 Because the ISO 9001 / AS9100 quality system certification or ISO 17020 / ISO 17025 accreditation process can be intimidating for many who have never experienced a 3rd party audit, Randall offers an additional service of assisting in the actual certification/accreditation audit as a co-host.
Also, since almost every company receives nonconformities from their 3rd party audits… especially during their first few audits, Randall can assist in addressing and closing ALL resulting corrective actions. Alternatively, if the company disagrees with one or more nonconformities identified by the Certification/Accreditation auditor, Randall can assist in the appeal process.
Beyond QMS Certification/Accreditation
For those clients who choose to implement a more effective QMS, as a Lean Six Sigma Green Belt, Randall can assist in developing and implementing improvements that positively impact the bottom line.